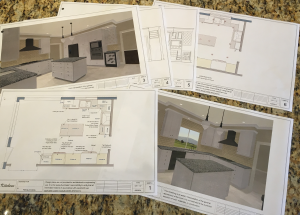 One of the best parts about owning your home is that you get to decide what each room in the residence will look like. The opportunity to modify each room to reflect your personal style and taste is exciting and rewarding.
As such, one of the best things you can do to personalize your home is furnish your kitchen with custom cabinets. Rather than having cookie-cutter cabinets that were factory made, instead, have cabinets custom designed and hand crafted from the finest materials.
Bay Area Kitchens offers custom kitchen cabinetry and design services in Seabrook, TX and the surrounding areas. From the start to the finish of the project, we help homeowners select the cabinetry their kitchen and home deserves.
Please check out our portfolio for examples of what makes our work unique, and if you have any questions, please contact us or fill out the contact form on the page.