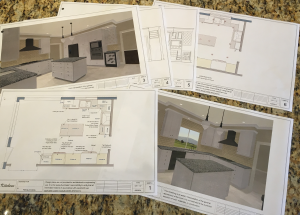 Ask real estate agents which room is most important to prospective buyers, and it's likely that many of them will respond "the kitchen."
The kitchen often serves as the epicenter of a home and is the room that families spend a great deal of time in. Whether it's to cook or eat a meal, perform paperwork at the kitchen table or enjoy a cup of coffee and a conversation, people are spending more and more time in their kitchen.
As such, it only makes sense to improve the aesthetics and functionality of your kitchen. A kitchen renovation will make life that much more enjoyable for you in the short-term while adding to your home's resale value in the long-term.
Bay Area Kitchens offers kitchen design and remodeling in Houston, TX. We are renowned for providing customers with exquisite, state-of-the-art custom cabinetry that will make you want to spend even more time in the friendly confines of your kitchen.
Please check out our portfolio to see examples of our work, and if you have any questions or would like to discuss your needs, please contact us or fill out the contact form on the page and one of the representatives will get in touch with you.