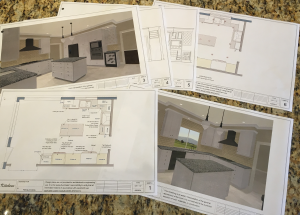 If you've been thinking about remodeling your kitchen in Pasadena, TX, let Bay Area Kitchens help. If you want to improve the overall look and feeling your kitchen, trust us to get the job done for you.
Our kitchens are often referred to as the "heart of our home" and if you're someone that spends a lot of time in the kitchen gathering with family and friends, it should be a space that you're proud of.
We offer custom kitchen design and remodeling services in Pasadena, TX. Our specialists can provide you with a unique look that you'll love, directly reflecting your style through cabinets, appliances, lighting, and more.
We carry custom cabinetry for kitchens and other rooms; reliable products that are built to last. These customized cabinets will give you the kitchen you've always desired.
We are proud to carry Sub Zero, Wolf, and Cove appliances which have been successful for decades. These appliances can transform kitchens in an instant with their luxurious design and incredible functions.
We also carry Vent-A-Hood products which are reliable and successful kitchen ventilation systems with customizable options that are guaranteed to fit your overall design.
To get started on redesigning your kitchen in Pasadena, TX or other surrounding areas, please contact Bay Area Kitchens today.