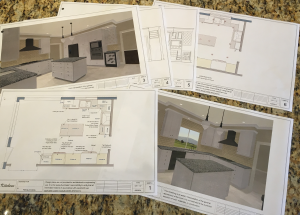 Bay Area Kitchens is renowned for helping homeowners optimize the look and function of their kitchen thorough our remodeling services. We offer custom kitchen remodeling in Nassau Bay, TX and the surrounding areas, providing out clients with custom, hand-crafted cabinetry that provides their kitchen with its own elegant and distinct look.
Our team can handle your remodeling needs every step of the way. From the initial design to the actual installation and finish, you will not need to worry about having to work with multiple companies.
Ideas for kitchen remodels come from a wide range of sources. For some of our customers, they obtain their ideas from social media or an article online, while others take what they like about different kitchens, then try to combine all of the things that caught their eye into their design.
Regardless of where you get your ideas from, our specialists can take your ideas, offer input and bring your thoughts to life.
For more information about how we can transform your kitchen, please contact us today.