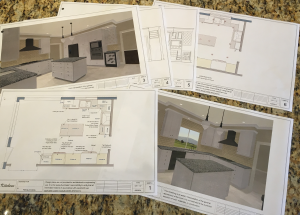 Are you looking for a way to improve the look and feel of your home? If yes, you should consider a kitchen remodel.
For countless modern Americans, the kitchen has become the "control center" of their home, and the room they spend their most non-sleeping hours in. Kitchen remodels are an exciting way to improve the look and feel of a room that is vital to your home.
Offering custom kitchen design and remodeling services in League City, TX, the specialists at Bay Area Kitchens will provide you with a unique, distinct look that separates your kitchen from other homes.
We welcome you to take a look at our portfolio to see past projects for traditional, contemporary and transitional kitchens, as well as photos from other designs.
To get started on the design of your project, please stop by our showroom or contact us at your convenience.