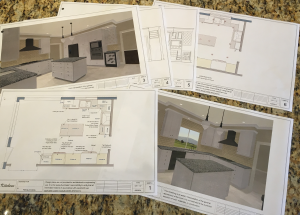 A custom kitchen remodel offers homeowners a wide range of benefits, including the fact it improves their home's visual appeal and resale value.
Few things can do more to improve the look and functionality of a kitchen than sleek new cabinetry. That said, furnishing your home with generic, run-of-the-mill cabinets won't provide your kitchen with the inimitable look you seek.
Bay Area Kitchens offers custom kitchen cabinets and designs in Dickinson, TX that will completely refurbish and modernize your kitchen. Our handcrafted cabinets can suit any type of kitchen and décor, and they will provide your home with a superior look and feel.
To learn more about the benefits of selecting Bay Area Kitchens for custom kitchen cabinetry needs, please contact us today.